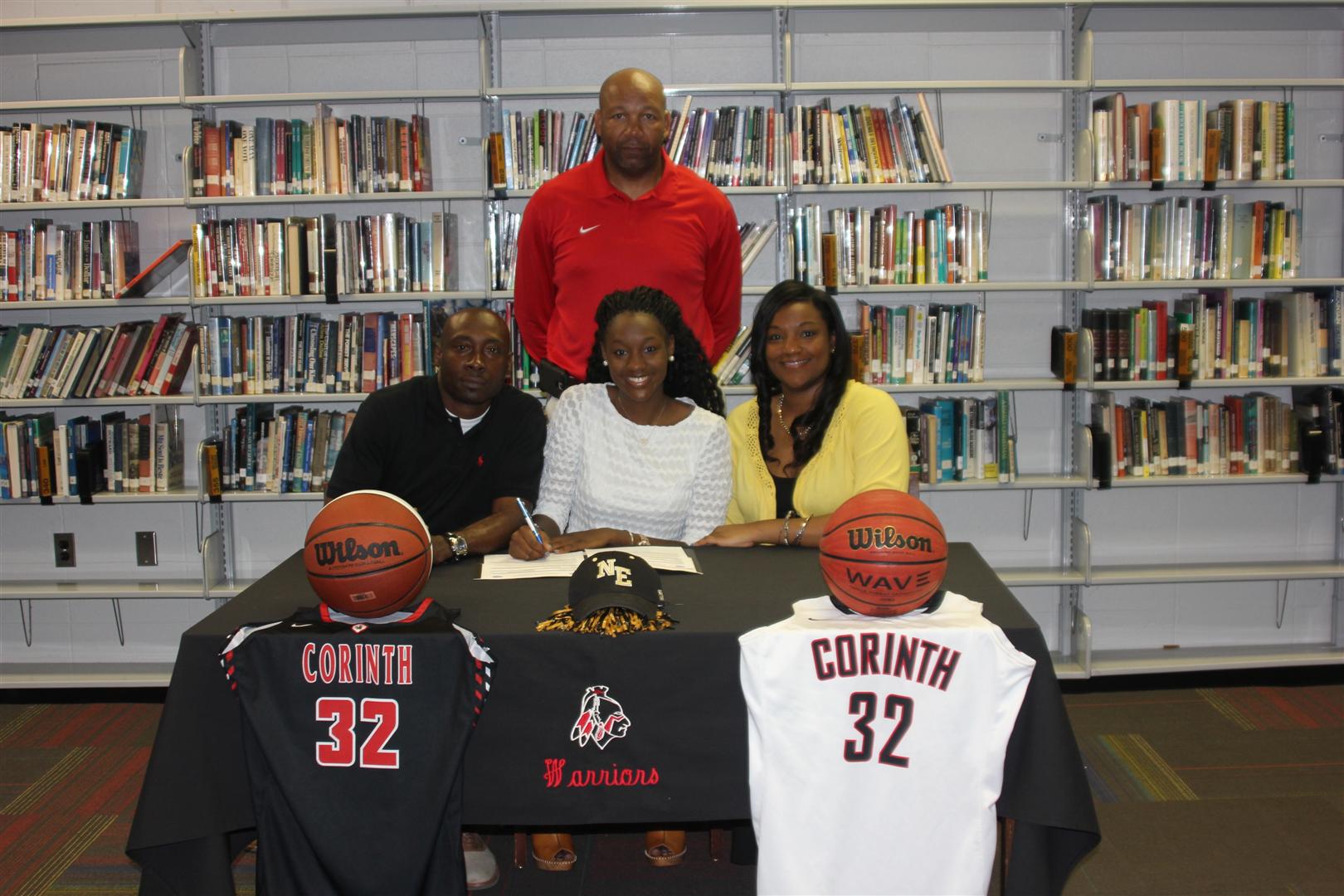 Congratulations to Aundrea Adams for signing a basketball scholarship with Northeast Mississippi Community College!
Aundrea Adams is the daughter of Mytisha & Andre Adams
While at CHS, Aundrea played Basketball, Volleyball, Track and Field.
High Jump State Champion 2013-2014
Honors for Basketball: All County Player Selection 2015
Alcorn County Girls MVP Sophomore 2013-2014
Honorable Mention Division 1 4A 2013-2014
Magic City Classic MVP Birmingham Alabama 2013
Defensive Player of the Year 2015-2016.
"It's been an honor to play basketball at Corinth High School for the past four years. This year my teammates and I achieved
goals and did things people never thought we could do. I was blessed to be apart of that this year. I just want to thank my coaches, teammates, the staff, and most importantly God for making this day possible. I'll be continuing my basketball career
at Northeast Community College for the next two years in hope to continue playing basketball somewhere else."